If you've been blessed by adoption, you might wish to honor your journey in a meaningful way. The adoption symbol has been used by many to share their love of open adoption.

As seen in this image, the symbol of adoption is a triangle entwined with a heart. Each of the three sides of the triangle signifies the adoption triad: birth family, adoptive family, and adoptee. The heart symbolizes the love present in an open adoption!

I want to encourage you to appreciate the fact that all in the adoption triad play a role in building a healthy, safe life for the child. Understanding what each party in the triad should (and shouldn't) contribute is an important first step. Today, we're sharing about the roles of adoptive parents, birth parents, and adoptees!

Adoptive Parents
Adoptive parents provide the child with daily care, support, and love. They're responsible for the child emotionally, medically, and financially. And adoptive parents are responsible for helping their child grow healthy self-esteem about their adoption. Openness and honesty are encouraged from the very beginning. It means sharing in an age-appropriate way that the child's birth parents created this adoption plan to give them the best life possible.

Adoptive parents should honor the promise of ongoing contact that they made to the birth parents. If you promised to send pictures and updates, send them. If you agreed to visits, then schedule them. Open adoption is built on trust. If contact doesn't happen, your child might search for his or her birth parents. You don't want your child to hear that you broke your promise to keep in touch!


Birth Parents
Birth parents play a vital role in the adoption triad, and they'll always have a biological link to their child. At the same time, they should honor the level of contact they agreed to. It's difficult to manage expectations if they thought, for example, that their child would still call them "Mom." Having a sensitive conversation with them can help.

Sometimes birth parents make negative choices after placement. If you're worried about your child's safety, it's acceptable to look at boundaries. But don't change your open adoption agreement because some of the choices are ones you don't approve of. Simply express your concern and hope for them.

The Adoptee
Children should be provided the truth about their adoption in a way they can understand. You can share more and answer more questions as your child gets older. That way, your child doesn't grow up confused about where they came from.


When parents wait to tell their child that they were adopted, it comes as a major shock, and there's the potential for relationships to suffer. Part of loving your adopted child is loving where they came from, including their birth mother. Face the challenges you might feel when your child is curious about their origins.

When you understand adoption from everyone's point of view as well as what healthy boundaries look like, these roles in the adoption triad will bring positive outcomes.

Adoption Symbol Jewelry
This adoption symbol jewelry makes a wonderful gift for anyone touched by adoption! You might consider purchasing an adoption symbol charm or bracelet for a child's birth mother. This simple, precious gift honors all who travel the miraculous path toward adoption.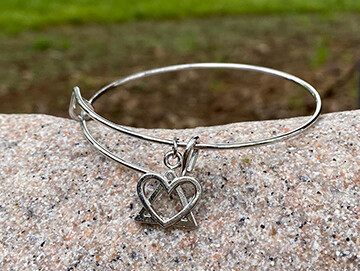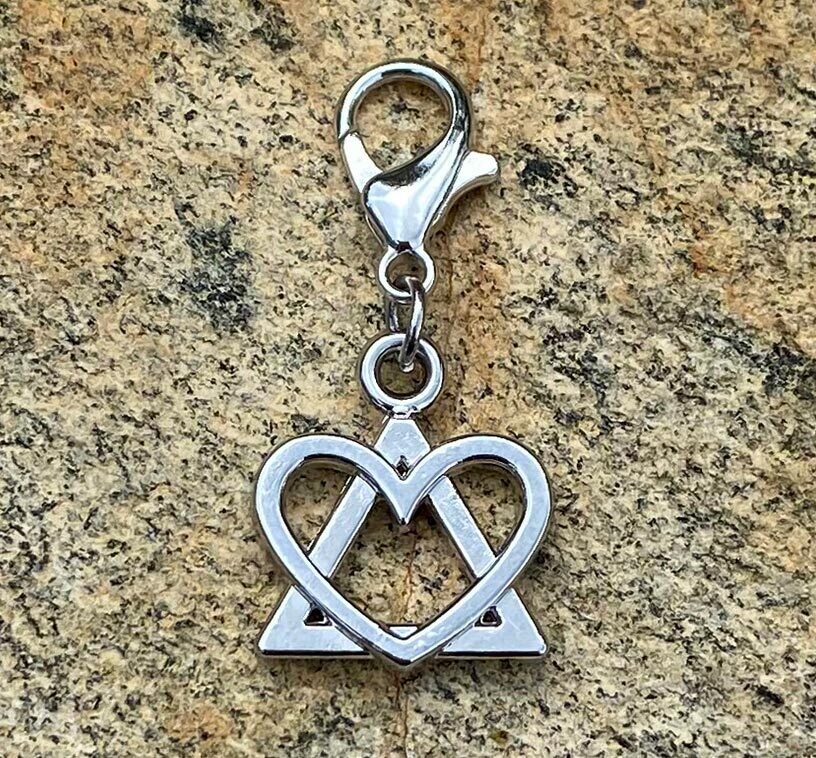 All proceeds from sales of these bracelets and charms benefit the Lifetime Foundation, a 501(c)(3) nonprofit organization. This Foundation assists women who are considering adoption, provides basic necessities to those in need, as well as awarding birth mother scholarships and adoption grants.
Lifetime Adoption Agency
As a domestic adoption agency, Lifetime Adoption helps build families with our vast network of birth parents and families waiting to adopt. Our staff provides practical and timely resources, and we are very successful at forging connections that lead to happy adoptions after a child's birth.

If you'd like to learn more about how Lifetime Adoption can help you realize your dream of adopting a baby, browse our website or call us at 727-493-0933. Then, take the first step today and complete Lifetime's free online application to adopt!

Editor's Note: This article was originally published on April 23, 2018, and has since been updated.
Written by Mardie Caldwell, C.O.A.P.
Mardie Caldwell, C.O.A.P., is a nationally-recognized adoption expert and the Founder of Lifetime Adoption Agency. She has been working in adoption since 1986 and is also an award-winning author and speaker.
Mardie knows the sorrow of coping with infertility, and is an adoptive parent who experienced many of the challenges adoptive families might face. In various media appearances worldwide, publications, and her podcast, Mardie important steps that must be taken to complete a safe and secure adoption. Having adopted her son, Mardie knows firsthand the joys of raising an adopted child.
Mardie's life mission is to help adoptive parents and birth parents find each other. With Lifetime Adoption Agency, she seeks to build happy families and provide precious infants and children with a loving and secure future.